Translation of the name Cheoy Lee...


The following graphic was taken from a Cheoy Lee brochure and I have used it for the watermark on several of the pages. I asked for a translation and received the following message...
Steve Cohen, "A happy and prosperous business".
Wayne submitted that the words mean "Happy Money"
Dave Purnhagen suggests "Good Fortune"
Scott Valor submitted the following - A friend of mine who speaks both Mandarin & Cantonese states that "Cheoy Lee", as read in Chinese characters, actually translates most closely to "Wealth & Prosperity". This type of name, the Wealth & Prosperity Company, is common for Chinese businesses. Note that this is not a translation of the words "Cheoy Lee" as written in our language, as that is a rough, audible translation of the pronunciation attributed to the Chinese characters that actually make up the name.

John Spears submits - By the way, I once asked a Cantonese speaker to translate Cheoy Lee. He indicated that the characters were "good profit" and " good Luck", which are close to your Wealth and Prosperity. He also indicated that such names were considered good luck for a company.

Andy Laurence - The name Cheoy in Cantonese is the same as the Choy used in the new year greeting Kung Hei Fat Choy. (This according to my HK wife.) Cheoy therefore means money and in this context Lee roughly means profit. Chinese company names in HK do not translate exactly, but they mostly mean "GET RICH and LUCKY"
David Laing submitted the following - BTW, the rest of the logo, 船廠 , meaning 'shipyard' is pronounced 'chuan chang' in Mandarin, with a rising inflection on the first word and a dipping inflection on the second.
Thanks to all for your input. james
Chinese Symbols found on old brochure

From Todd Sperry - Asked a Chinese co-worker about the symbols on your new web page.
She concurred that the first two symbols mean something along the line of money and prosperity. The second two are boat or ship and manufacturing or shipyard
Thanks Todd james...
Andy Laurence - They mean Cheoy Lee Ship Yard. Still currently in use by the company. ,
Jan 2002, yet another translation from Tom Koch:
A note regarding the characters of the name. The first two, "Cheoy Lee," are pronounced, in Mandarin, Tasi Li. My handy and well used old Matthew's dictionary gives the meaning of these as wealth, profit, or gain. "Tasai" means "gain," or advantage, and "Li" means advantage, gain, etc. Often in Chinese two characters come together, each with its own meaning, to create a single word, rather link German (i.e. Kindergarten, garden of children). The same has happened here. So while this word means wealth, or profit, My suspicion is that the idea of "prosperity" is a pretty good, free translation of the idea.
Ah, the benefits of a classical education.
Mystery solved. Thanks for the replies. james
May 2004 We received the following email. Nice to see our website helped Cheoylee to find the meaning of her name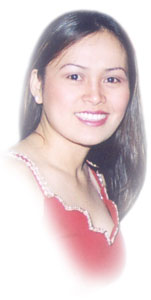 This evening, I was trying to search for the meaning of my name. It has been 25 years since i got this interest to know what the real meaning of Cheoy Lee. But when I was younger my father already told me that it was a yacht name. Then I came to know that you guys made a site cheoyleeassociation.com, I was so happy knowing that my name appeared on that site, glad to know u guys!. Anyhow, i just want to thank you!... at least I got the idea of what Cheoy Lee really means... Keep in touch!
By the way, im Filipino, 25 female. Hope im welcome regards Cheoylee Santiago