Nov - 2012 Member submitted the following YouTube video. Promo from the movie Sand Pebbles but has some old footage of the Cheoy Lee Yards. Click Here to view

Nov - 2012 There is some great history of the Cheoy Lee company in the current newsletter from Cheoy Lee, Click Here to read. In addition Cheoy Lee has created some history pages on models produced each decade with many models listing the number produced. Click Here to visit their history pages

Nov - 2012 Wayne Robinson, our first member from Hong Kong recently submitted the following great pictures

Photo's taken from SAWADEE, my 'Perry' Offshore Cheoy Lee 35. Hong Kong
Sunday14th Oct, 2012.
Taken from a Kite between 50 & 100 ' at around 4-5 kts - 3 kt wind +
sailing speed of boat.
Will work on different sailing angles and trying to work the kite tracking
angles as I think she would look great on a broad reach with her Spinnaker or A-sail hoisted.
Hope to do that this coming weekend.

Oct - 2012 We got the following email this month -
Hi James and Cilla
On October 14th we crossed our outbound track on the east coast of Australia thus completing a 12 year circumnavigation of the world in our Cheoylee 41 ' Virgos Child'. A no time did we feel that she was ever going to let us down. On our way around we encountered several of our sisterships in exotic ports which is a great testament to the seakindlyness of these vintage cruisers. All in a great trip in a great vessel
Regards
Terry and Elaine McCarroll
'Virgos Child'

July - 2012 We received the following email from Practical Sailor
Practical Sailor magazine www.practical-sailor.com is updating its used sailboat reviews and looking for high-resolution (300 dpi) color images of the Cheoy Lee 41and the Cheoy Lee Clipper 36 and 42. Specifically, we are looking for photos of boats under sail, but good photos of the cockpit, deck, and interior would be appreciated. If you would like to help Practical Sailor with this project and feature your boat or another member of the Cheoy Lee Sailboat Associations boat in the upcoming reviews, please send them tops.reviews@belvoirpubs.com. Please include your contact information and any known details about the boat where relevant (owner, year, boat name, home port, etc.). Thank you very much for your support.
Any questions about the project may be directed to Practical Sailor editor Darrell Nicholson at practicalsailor@belvoirpubs.com.

April - 2012 Matthew Garthwait has a face book page for the Frisco Flyer's http://www.facebook.com/CheoyLeeFriscoFlyer

April - 2012 My name is Mike Schock and I am the owner of a 1979 Offshore 41 sloop rig (Ray Richards design). I have recently pulled the original spruce mast and boom and will be replacing them with aluminum. I would like to offer the original spruce mast for sale on the association web site. The mast and boom are in excellent condition and were last painted in 2008. I am located in Southern California so it would be best if any potential buyers were located nearby to avoid expensive shipping costs. I would appreciate it if you would post this on the association web site. I have already created a post on the association Delphi forum page. I can be contacted at mikeschock9@hotmail.com

Feb 2012 - have some new pictures of the Lapworth 50, Click Here for page

Oct 2011 - Message from James - many of our members need to update their email address. Please email us at svjamcill@gmail.com to update your email address. Please include your name, make of your Cheoy Lee and her name to make is easy for us to locate your member information. Thanks, james...

Oct 2011 - My name is Steve Archambault and I recently purchased a 1976 Cheoy Lee Luders Ketch. She is 36ft long and is named "Windeva". My home port is Falmouth Maine. I am currently sailing south along the eastern US coast and plan to head to Tortola for early December. I would like to get together with several other boats planning to make the crossing to the Islands or to Bermuda, and then on to the Islands. Currently I am solo, but would not be adverse to having someone else on board looking to make the crossing. My e-mail address is novusdude1@earthlink.net.

Jan 2011 We now have a new page with contact information for Jonathan Cannon. This page has information on parts etc for your Cheoy Lee. This page is a collaborative effort with Jonathan Cannon at Cheoy Lee Shipyards, Ltd. Click Here for page

Dec 07 Glenn Wakefield is sailing his Cheoy Lee Offshore 40 around the world, you can follow the trip at http://www.kimchowaroundtheworld.com/public/index.html

New: 11/05 Martin Tregoning has sent in a copy of an original parts catalog. Click here to view

NOTE: 4/05 I have created a folder on the Delphi Forums for Power Owners of Cheoy Lee's. Also have upgraded our Cheoy Lee Forum. Click Here to enter & join cheoy lee forum for Power Owners.

April 15, 05 Important safety update for those of you that own Clippers with Dolphin Strikers. Jamie aboard "Flying Cloud" submitted the following info. I have made a page for this important information. Safety Update on Clipper Dolphin Striker Fitting
Thanks Jamie

Dec/04 The Jan/Feb issue of "Good Old Boat" Magazine has three articles related to Cheoy Lee's. First article is on the Horton's Richard 32 written by Don Casey, then there is a short article by Ted Brewer on on the Cheoy Lee 32. The issue rounds out with a article on Sonny Furmans Pedrick 41. If you do not subscribe to "Good Old Boat" you should. They can be found at www.goodoldboat.com Karen and Jerry have published many articles on Cheoy Lee's over the past few years.




Oct/04 Click Here for interesting link to info on Cheoy Lee's submitted by Doug Claflin
July/04 Andrew and Ginny Skok have sent us a copy of the article that Ginny wrote for the Jan issue of "Soundings" They sail a Perry 44 "Jenny-Beth" out of CT. Click Here for pdf format of article
July 17/04 Click Here for article from Sea Magazine on the San Diego Cheoy Lee Rendezvous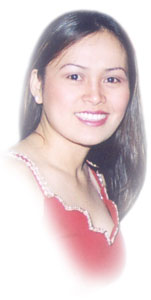 May 2004 We received the following email. Nice to see our website helped Cheoylee to find the meaning of her name
This evening, I was trying to search for the meaning of my name. It has been 25 years since I got this interest to know what the real meaning of Cheoy Lee. But when I was younger my father already told me that it was a yacht name. Then I came to know that you guys made a site cheoyleeassociation.com, I was so happy knowing that my name appeared on that site, glad to know u guys!. Anyhow, i just want to thank you!... at least I got the idea of what Cheoy Lee really means... Keep in touch!
By the way, im Filipino, 25 female. Hope im welcome regards Cheoylee Santiago .
You can send Cheoylee an email at decsix98@hotmail.com
---

News Archive: Click here for past website news, stories too large to put on this page, and interesting pictures or misc. information people have submitted to the association's website.


6/04 Captain Bob and Fran Decker have a charter business in the Florida Keys aboard a Cheoy Lee 35. Click Here for info
6/04 - Jeff Rowland has sails for a Cheoy Lee 38 and a Autoprop Propellor for sale, Call him at 323-657-1444 or email jeff@twohandsent.com
12/30 We have info on two articles from magazines on Cheoy Lee's. Click Here for our page on Cheoy Lee's in the news.

05/2/2003 Click Here for Cheoy Lee's website history on the company. Here is a picture of the new yard located about 60 miles from Hong Kong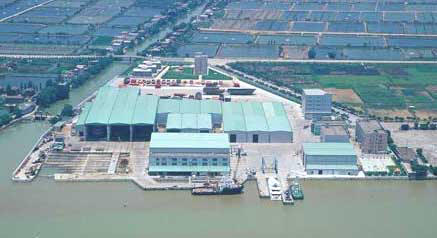 11/22/2002 We now have some information on the Cheoy Lee 50 designed by Nils Lucander, Click Here for page

10/02/2002 Click Here for pictures of the new Cheoy Lee factory's production.

08/22/2002 Scott Dine submitted several great photos of "Necessity", a Clipper 33 owned by Capt. Ross. Click here for page

07/12/2002 We have info on a Cheoy Lee model that is new. The Cape Cod Cat info was submitted by Chris Coose, Click Here for the page of information

04/20/2002 We have had the question asked, What does LLoyds Standards mean. Many of the Cheoy Lee brochures and ad say built to LLoyds Standards. Click Here for a couple of responses from members

01/12/02 "Chesapeake Bay Magazine" Jan 2002 featured on their cover a picture of a Cheoy Lee Clipper owned by Captain Ross, U.S.C.G. Here is photo of cover, click for full image and thanks to Glenn Coleman, on "True Lee" an Offshore 33, for submitting the photo


Photo by Scott Dine and is copyrighted

03/31/2002 The following email submitted by Wayne Robinson
The Last Cheoy Lee Yacht built & launched in Penny's Bay Lantau
She was built 15 years ago but the owner changed his mind [wasn't you was it ?] and has sat at the yard ever since. With the land site earmarked for redevelopment by HK government for Disney land, the Cheoy Lee Shipyard had to move elsewhere [ back into China] and the remaining stock of completed or partially completed boats were sold off. Ocean Girl was the last one of these and in 2001 was the last of a long line of Cheoy Lee built yachts to be launched at their yard at Penny's Bay Lantau Island.
Anyhow she is a Pedrick 55' . She looks a bit like a Swan with teak decks, aft cockpit & mid deck cockpit & companion way. She was bought by Rainer Brodeimer, a German sailor based in HK 18 months ago as a bare hull & cabin top only & since that time he has been working hard night & day to fit her out. Many believed he would not complete the mammoth task in time. Well he did, he got the keel cast in China and fitted out all the rigging himself . We are 13 crew and Hot to Trot.
The name of the yacht is Ocean Girl and you can follow our daily progress [or other] on the Royal Hong Kong Yacht Clubs, China Sea Race web site - see link below.
So far the boat has only sailed a total of 30 miles or so only ' four times ' from her Hebe Haven Mooring to the Nine Pins and back - the CSR is 600 nautical miles from Hong Kong to Nasugbu Bay just outside Manila Bay. Wish us luck ! www.rhkyc.org.hk/chinasearace.htm

Wayne Robinson
Navigator
Ocean Girl

03/24/2002 We have had the question asked, What does LLoyds Standards mean. Many of the Cheoy Lee brochures and ad say built to LLoyds Standards. If you have the answer email james at www.cheoyoeeassociation.com with the answer.

03/15/2002 Brent & Sue aboard "Dream Quest" have submitted a great page of information on their restoration project. Click Here for page
Also Jerry Flint & Carolyn Edwards have submitted information on their project aboard "Mandarina" an Alden 44 Click Here for page

01/13/02 Click Here for great article on "Lady Pirate" submitted by Al Lingelbach. "Lady Pirate" is a Cheoy Lee Alden 50

7/29/01 Thanks to Tom Gilson from Cheoy Lee NA we now have two brochures on the Golden Waves. I had thought they were all designed by Robert Perry but have found that he only designed the 42. The 48 was designed by Britton Chance and the 38 by Dave Pedrick. Click Here for the new page on the Golden Waves. Click Here for updated Luders 30 page...

7/27/01 I have started the process of rescanning many of the brochures now that my scanning skills have improved. Also will be scanning line & sail plan in full size for those of you who want to print them. We have more space on the server at DellHost than before. These are large files but may be of use to those who do not have original brochures. james....

7/21/01 Cheoy Lee's in the news - May/June issue of Good Old Boat had a great article on the Offshore 40. Plus the August issue of Cruising World noted that the Clipper 36 was one of the great buys in solid classic used boats. They also mentioned our association's website... Also the June 200 issue of Practical Sailor ran an article on the Richards Offshore 41.

6/25/01 News from James & Cilla, our website for the association has grown and we needed a new host. We have chosen DellHost. We now have the space to grow ( I will rescan many of the brochures I have and post as printable images). Of course costs have shot up. I am in the process of setting up affiliates and will post a page where you can do your online shopping at West Marine, Amazon, Dell Computers and perhaps Defender. This will be a way to support this association with your online shopping. We were off the air for a short time during the transition but everything should now be working. james...

Click Here for a great website on the Cheoy Lee Midnight Lace by Tom Fexas



Feb 2001 We have a new member from Israel who has sailed much of the Pacific in a Clipper 42. Click Here to view great webpage of Rafi's Clipper 48 "Malkat Singapore"

Jan 2001 The Cheoy Lee Association's website has been acknowledged in the the Jan issue of Good Old Boat. Check the issue out for a nice two page article on this website...



Dec/00 Click Here for news clips on Rhodes Offshore 40 Mah Jong owned by Tony Singleton

Oct/00 Click Here for 1983 Cheoy Lee R. Richards 38, Perkins 4-108) Dealer Provided Owner Manual
Submitted by Eric Beauchamp aboard "Beaudacious" Thanks Eric. james...

Oct 28/00 Click Here for page on the Laurent Giles one-off Motorsailor 32. Oliver Cobb has sent us photos as well as a short history of this Cheoy Lee beauty.

Oct/00 Kate Godfrey-DeMay who sails "Clarity" an Offshore 31 with her husband Paul, had a great article published in the July/Aug issue of Good Old Boat Magazine. Article has great info on history of company as well as info on the designers of the various models of Cheoy Lees.

Tracy Van Buskirk wrote us the following looking for info on "So Fong"
I am writing a history of an early Cheoy Lee, a 70 ft schooner built in the mid to late 30's. Solid teak, dragon carvings, tile fireplace, the mailsail was marconi & the foresail was gaff rigged. I was fortunate enough to sail on this boat as crew from Connecticut to Singapore in 1978. The memory of this boat has haunted me for years and I am anxious to find out about its life. If you know anything please email me at kniksubnav@hotmail.com
Thanks, TVB

August 2000 We received the following update from Kevin Ralph of Cheoy Lee North America:
The Lantau yard has now closed and all future yacht and ship construction will take place at the new state of the art facility in Daomen, 60 miles from Hong Kong , on the mainland. The company is still based in Hong Kong and maintains its service yard in "downtown" Kowloon, so the companies contact address remains the same. The Lantau site will by landlocked by the end of the year due to a 500 acre land reclamation project for the future Disney site. Unfortunately for logistic and economic reasons this meant that the company will not move the moulds for any of the motorsailor or sportfishing models. These are being donated to a local artificial reef program.

Cheoy Lee Shipyard's new state-of-the-art facility on the Pearl River.


Click Here for update on Doug's S. Pacific Trip